About Martyn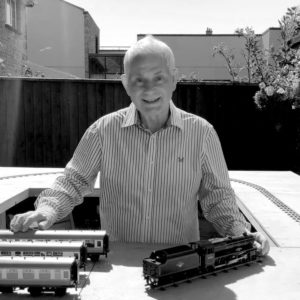 With a background in marketing and tourism academia, Martyn Pring is an author and independent researcher with interests in destination, place and nation branding, luxury, culinary and literary tourism, hospitality, travel histories and travel writing, A self-confessed railway, maritime and aviation enthusiast from a young age, he wrote the highly successful story of Luxury Railway Travel: A Social and Business History. Martyn lives and works alongside Dorset's Jurassic Coast world heritage site.
---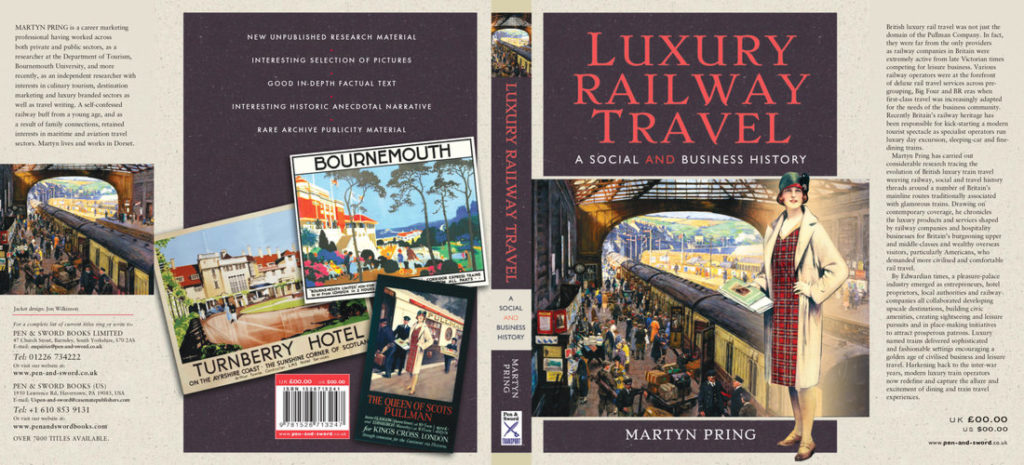 Luxury Railway Travel
A Social and Business History
British luxury rail travel was not just the domain of the Pullman Company. In fact, they were far from the only providers as railway companies in Britain were extremely active from late Victorian times competing for leisure business. Various railway operators were at the forefront of deluxe rail travel services across pre-grouping, Big Four and BR eras when first-class travel was increasingly adapted for the needs of the business community.
Buy the Book
Book reviews
High society on the move, The Spectator, Christian Wolmar, 21 December 2019, (view PDF article)
Luxury Railway Travel, Rail Professional, Paul Atterbury, February 2020, (view PDF article)
Luxury Railway, Travel, National Railway Museum Review, Roger Backhouse, Spring 2020, (view PDF article)
A journey fit for film stars, the great and the good – and me, Adrian Bridge, The Daily Telegraph, 11 July 2021, (view PDF article)
---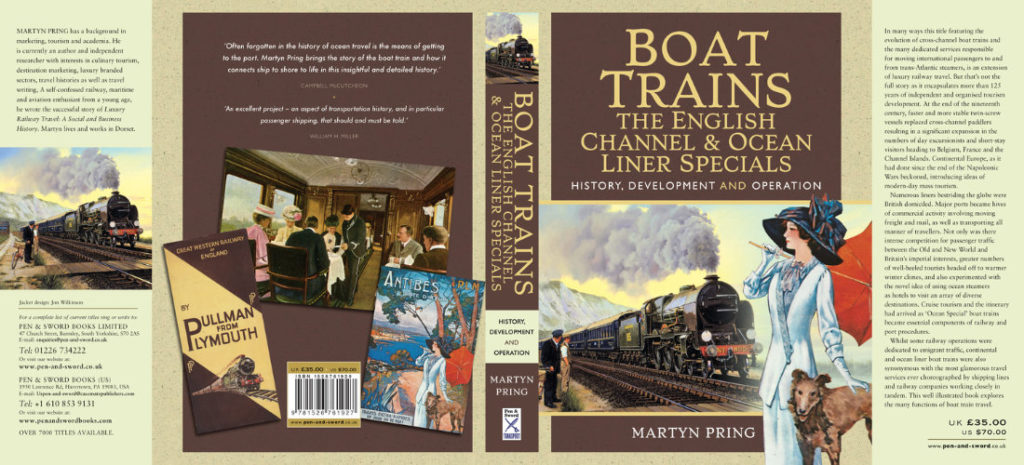 Boat Trains
English Channel and Ocean Liner Specials
In many ways this title featuring the evolution of cross-channel boat trains and the many dedicated services responsible for moving international passengers to and from trans-Atlantic steamers, is an extension of luxury railway travel. But that's not the full story as it encapsulates more than 125 years of independent and organised tourism development.
Buy the Book
Book reviews
The Way We Were, The Daily Telegraph, 10 April 2021, (view PDF article)
Boat Trains: The English Channel & Ocean Liner Specials, Tenterden Terrier, Journal of the Kent & East Sussex Railway, Summer 2021, (view PDF article)
BOAT TRAINS: The English Channel & Ocean Liner Specials, PowerShip Magazine, Steamship Historical Society of America, Charles H. Bogart, Fall 2021, (view PDF article)
Boat Trains: The English Channel & Ocean Liner Specials, Rail Professional, Paul Atterbury, June 2021, (view PDF article)
Boat Trains: The English Channel & Ocean Liner Specials, Railway and Historical Canal Society, Summer, 2021, (view PDF article)
---
Published Blogs
Up, Up and Away, Dreweatts 1759, September 2021 (link)
The Early Years of French Motoring, Dreweatts 1759, September 2021 (link)
A Short History of Railway Luggage, National Railway Museum, York, June 2021 (link)
The Great Western Railway's French Excursions, STEAM Museum of the Great Western Railway, January 2021 (link)
Continental Travel: Luggage in Tow, Mary Evans Picture Library, August 2020 (link)
What was it like to ride a Victorian luxury train, History HitTV, March 2020 (link)
A History of Luxury Trains, Golden Eagle Luxury Trains, March 2020 (link)
Travel Back in Time, VisitCornwall, November 2019 (link)
Travelling in Style, Mary Evans Picture Library, July 2019 (link)
---
Travel articles
Welcome to Bournemouth: City of Pines, Dorset Magazine, August 2021 (view PDF article)
The Golden Age of Motoring, Dorset Magazine, July/August 2021 (view PDF article)
Out for a Spin, Sussex Life, June/July 2021 (view PDF article)
The Coming of the Railway, Sussex Life, March/April 2021 (view PDF article)
The iconic Brighton Belle is returning after 50 years, The Daily Telegraph, February 2020 (link)
Dawn of a New Brighton Belle epoch, The Daily Telegraph, February 2020, (view PDF article)
---
Journal Reviews and Book Chapters
Local Foods: Marketing and the Destination, The Routledge Handbook of Sustainable Food and Gastronomy 2015 (view PDF article)
Book review by Dr Tracy Harkison, Journal of Revenue and Pricing Management 2020 (view PDF article)
Book review by Dr Alexander Medcalf, The Journal of Transport History 2020 (view PDF article)
Book review by Professor Hugh Clout, Cercles 2020 (link)
Book review by Professor Hugh Clout, Cercles 2021 (link)