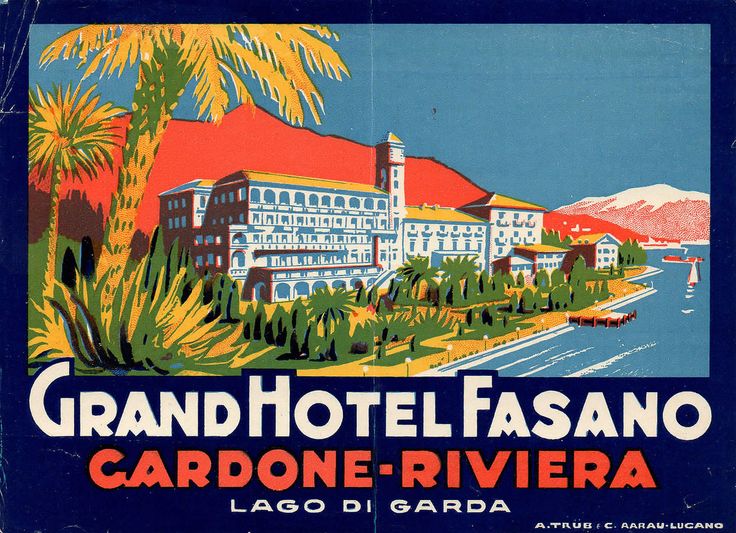 What is travel sustainability? Certainly it's a term that has been with us in everyday language since the cusp of the millennium, but during the past two years, it has rather captured the tourism and travel high ground. Ironically this was in a period when the world by and large was unable to travel, and for all intents and purposes, the restrictions imposed by governments because of Covid 19, presided over the effective grounding of commercial short and long-haul flights. Ironically, it appears the sustainability of rail travel has been a net recipient in a change of traveller reappraisal. In the UK notions of green tourism accreditation and the campaigning of specialist organisations have been with us for some 25 years now, but something quite remarkable occurred during our enforced habitation.
Travel businesses – those involved in planning and getting us to where we want to travel – have begun to put sustainability at the fore front of decision making. Sceptics may pronounce this merely corporate naval gazing – greenwashing or green sheen some of the terms that have crept into the lexicon of late – as deceptive examples of a green marketing bandwagon which has deservedly received bad press. But one of the undoubted positive benefits of an enforced absence was it led many travel, transport, and hospitality firms to undertake root and branch reviews of their operations. And not just in terms of business and individual customer carbon footprints, but how sustainability might be better constructed around the customer experience.
Issues of sustainability are not confined just to the travel organiser themselves. There is a need to consider the wider impact of the multitude of individual operations servicing the tourist sector, and more essentially those involved in the destination fabric. Nowhere is this more evident than within the luxury hotel industry which in recent years has increasing become a doyen of broadcast commissioner's lives and part of reimagined aspirational viewer wants. BBC Television's excellent series Amazing Hotels: Life Beyond the Lobby, hosted by journalist Giles Coren and chef Monica Galetti, is a notable exception to a sea of easy-watch ordinariness, and where sustainability has been placed at the core of programming format.
And this is not merely lip service but one where the structure allows the presenters to pull up their sleeves – often in hotel uniforms and seen effortlessly mixing with customers – getting behind front of house veneer exploring how individual hotels build highly different and original offers based around the idiosyncratic locations many of these uniquely built environmental-led places occupy. Their owners are well-aware of the challenges of sustainability presented in today's business context. Credit should be given to the producers at BBC Studios who have consistently allowed these environmental messages to peek through.
In many ways the hotels are the destination itself; many are away from traditional upscale locations, whilst others are where you would wish to find them but reimagined in different ways. They are all, however, the product of much imaginative thought that allows all-consuming hospitality operations not to compromise often pristine, sometimes exotic, natural environments, helping maintain fragile local ecosystems that preserve conservation efforts, the maintenance of wildlife, and the colourful people who live and come to work there. These hotels do not present a cost to resident populations and the planet.
As many of these characteristic establishments featured across the four series are privately owned, the fruits of business operation are allowed to seep back into local economies for the net benefit of one and all. One of the continuing debates in tourism academia is the role of self-contained resorts and the repatriation of earned profits to bolster the balance sheets of large multinational owners elsewhere. In the programme's context key ecological, societal, and economic pillars are addressed and clearly communicated in respective organisations' marketing which are targeted at an increasingly sophisticated consumer.
Within a highly segmented and individualised world many of these luxury hotels occupy decidedly distinctive niches catering for specific audiences drawn to far away settings from the hum of everyday life. Restorative, well-being, and adventure are key environmental themes wrapped around many of the upscale hotels – some new-build, using sustainable construction materials, or converted from previous uses such as private country estates – often coupled to remote, difficult to reach locations, and so helping to define each of the individual hotel brand DNA.
In short, they are different luxury establishments, not developed for a quick buck by their owners, but one designed for longevity and deemed to be a talking point for a long while as they build their customer bases. And coupled to this there is a mix of featured luxury hotels that possess strong historical and cultural tenets that define them as special green enthused places that are truly possessed of a sense of rurality.
Customers are demanding more with luxury travel sustainability. The places featured in the Amazing Hotels: Life Beyond the Lobby series have not been constructed for an idealised lifestyle, delivering intimate exceptions of self-indulgence and an inkling for extras beyond necessity, that historically drove many customers to tap into a luxury travel world. What these hotels are is their proprietors' expression and their individual missions to craft special organic visitor habitats for clients progressively demanding exclusive, authentic, and eco-friendly luxury experiences.
Some observers describe luxury hotels as beacons of excessiveness and exclusive privilege that are the temporary extension of home for an ultra-wealthy clientele. Even here amongst the most high-end institutions, grand hotels and Paris palaces, issues of sustainability are permeating management agendas and are increasingly coming to the fore in day-to-day operations through the elimination of plastic in favour of glass, recycling waste materials and conserving the consumption of water in the business. The implementation of green policies by the luxury hotel sector might be perceived to a minority as anathema, yet corporate organisations simply need to get their heads around such issues, especially those that occupy historic and conserved buildings, as we stride towards a carbon neutral world in the following decades.
Sustainability has many different components especially in its interrelationship with travel and tourism. Over the next few articles a different focus will be presented on a range of topics central to this discussion.